FoodWIse Nutrition Education
FoodWIse Nutrition Education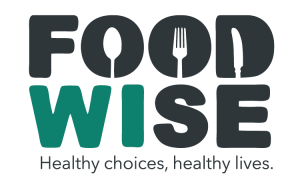 Welcome to the Crawford/Richland/Vernon FoodWIse Page
FOR LOCAL FOOD RESOURCES DURING COVID-19 CLICK ON THE COUNTY BELOW
CRAWFORD           RICHLAND          VERNON
CLICK HERE FOR STATEWIDE FOOD RESOURCES DURING COVID-19
Are you looking for specific resources?  Choose a "Quick Link" Below:
I Want To…..
We work to expose students to new, nutritious foods and teach why they are important. We provide adults and families with tools that help them plan and prepare healthy meals while making the most with their food dollars.  We also work to help make the healthy choice, the easy choice in our community.  Click on the link below to learn more about local programming and resources, for info on FoodWIse and the team please read on.
FoodWIse is a community nutrition education program within the Family Living Programs of the University of Wisconsin-Extension. University of Wisconsin-Extension Family Living Programs respond to community needs with research-based education and partnerships that support Wisconsin families and communities.
FoodWIse is federally funded by the Supplemental Nutrition Assistance Program-Education (SNAP-Ed) and the Expanded Food and Nutrition Education Program (EFNEP) and serves Wisconsin residents with limited incomes.
We seek to empower Wisconsin residents with limited incomes to make healthy choices to achieve healthy lives and reduce health disparities.
FoodWIse partners with community agencies to provide free education to families or individuals who receive or are eligible to receive Wisconsin FoodShare. Some places you may receive Food WIse services include:
Schools
Food Pantries
Women, Infants and Children (WIC) Clinics
Head Start
Health Department
Senior Meal Sites
To find out more about FoodWIse and what it offers go to: fyi.extension.wisc.edu/foodwise